Policy Session "The Financing of Early Education and the Labor Market Participation of Women"
| | |
| --- | --- |
| Date: | 30. August, 16:30 – 18:00 |
| Location: | BFH, Business School, Brückenstrasse 73, 3005 Bern |
| Closing Apero: | 18:00 |
The Bern University of Applied Sciences is organizing a conference which brings together high level academic researchers and influential policy makers to address the challenges posed by labor market discrimination. Distinguished academics will present their latest findings on different instances of discrimination (gender-, fertility-, ethnically-based or other types of labor market discrimination). Those findings will then be addressed in a policy session, whereby policy makers and other individuals with the ability to influence the implementation of actual policies will discuss concrete ways to eradicate discrimination.
Sylvie Durrer
Director of the Swiss Federal Office for Gender Equality FOGE
Short bio:
Ms. Durrer has in-depth knowledge of a wide range of gender issues and public policy on equal opportunities. Sitting on various committees at national and international levels, Ms. Durrer deals in particular with issues such as equal pay, reconciliation of work and family, or domestic violence. Ms. Durrer is vice-chair of the Swiss Conference of Gender Equality Delegates. She has also been head of the Swiss Delegation to the UN Commission on the Status of Women and member of the Gender Equality Commission of the Council of Europe. The UN Economic and Social Council elected Ms. Durrer as Member of the Board of Directors of the United Nations Research Institute for Social Development (UNRISD). She currently chairs the Steering Committee of the Equal Pay International Initiative (EPIC), launched by ILO, UN Women and OECD. Under the leadership of Ms. Durrer, the FOGE achieved in 2018 first place in the UN's prestigious international competition in the category «Promoting gender responsive public services to achieve the Sustainable Development Goals».
Media reports:
«Femmes, ne soyez pas toujours sages!» in L'illustré (2015); «Der kleine Unterschied auf dem Lohnzettel» in NZZ (2014); «Mütter, die 100 Prozent arbeiten, sind sozial nicht toleriert» in BaZ (2014); «Es braucht die ausdrückliche Solidarität der Männer» in TA (2014); «Gleichstellungsbüro soll ausgebaut werden» in NZZ (2012); «Freie Wahl statt fester Rollen» in NZZ (2011)
Irenka Krone-Germann
Co-founder and director of the Association PTO, Co-founder of We Jobshare Sàrl
Short bio:
Irenka Krone-Germann is co-founder and director of the Association PTO (Part-time Optimization) as well as co-founder of We Jobshare Sàrl which aims to promote new flexible working models such as job and top sharing in Switzerland. She holds academic degrees in Economics, Business and International Relations from universities in both Switzerland and the USA. She received a PhD from the University of Geneva for her research in the field of Labour Economics. Parallel to this activity, Irenka Krone-Germann works at the Centre for Competence in International Cooperation (cinfo.ch) as co-Head Knowledge Management, Communication and Network, and worked previously at the State Secretariat for Economic Affairs (SECO) in Berne. She has more than 10 years of experience in job sharing.
Publications:
Part-Time Employment in Switzerland: Relevance, Impact and Challenges. Bern, Berlin, Bruxelles, Frankfurt am Main, New York, Oxford, Wien: Peter Lang, (2011). Print. Population, Family, and Society (vol. 14).
Le partage d'emploi – job sharing. New Opportunities and Challenges of Work. Paris: L'Harmattan, (2016), co-editor, see Book.
Claudine Esseiva
MP City of Bern, Liberal Party
Short bio:
Claudine Esseiva is a city councilor for the Liberal Party in the city of Bern. For over nine years, she was the general secretary for the Swiss Liberal Women's party. In that role, she worked diligently toward the goals of reaching an increased presence of women on executive floors, as well as achieving a better work-life balance and equal pay. This 40-year-old mother lives in Berne and works as a communications consultant for the agency furrerhugi.
Adrian Wüthrich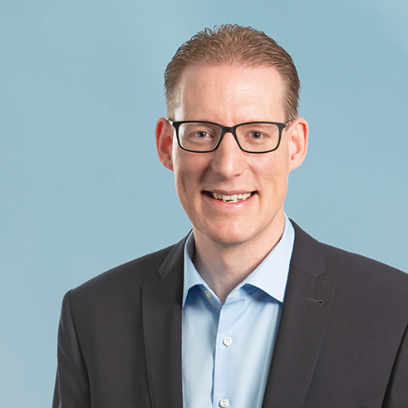 MP Federal Parliament (National Council)
President of the association "Vaterschaftsurlaub Jetzt!"
President and Managing Director of Travail.Suisse
Short bio:
Adrian Wüthrich has been politically active for 20 years. After eight years on the municipal council of his home municipality of Huttwil and eight years as a member of the Grand Council of the Canton of Berne, he now represents the Canton of Berne on the National Council since May 2018. He is a member of the Commission for Science, Education and Culture, which deals with gender equality and family issues. Wüthrich is the professional president and managing director of the Travail.Suisse trade union confederation. Together with other organisations, Travail.Suisse founded the association "Paternerschaftsurlaub jetzt!" and launched the Paternity Leave Initiative, which calls for four weeks of paternity leave. The initiative will be debated by parliament in the autumn session. In addition, Wüthrich is president of the IG Angehörigenbetreuung, which works to improve the compatibility of work and the care and nursing of relatives.