Fewer misplacements during implantation of pacemaker electrodes
27.01.2022 About 30 percent of pacemaker implantations result in electrode misplacement. This is due to current imaging technologies, which can only show the position of the electrodes in 2D during surgery. The Institute for Human Centered Engineering HuCE at Bern University of Applied Sciences BFH is currently developing a new 3D visualisation system that should help place the pacemaker electrodes much more accurately.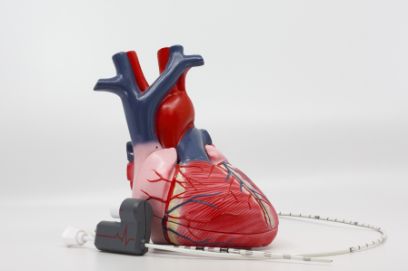 The increase in cardiovascular diseases has led to a corresponding increase in pacemaker implantations worldwide. One of the main risks of this procedure lies in the placement of the pacemaker electrodes. A research project at the Institute for Human Centered Engineering HuCE at Bern University of Applied Sciences BFH aims to curb this risk. To this end, researchers are developing a system that uses esophageal ECG to enable real-time localisation of pacemaker electrodes during surgery as part of a BRIDGE* research project launched on 1 January 2022. This should result in fewer misplacements, which in turn should improve the quality of life of patients and help save hospital resources.
Clinical trial already underway
In an ongoing clinical trial launched last year in collaboration with Solothurner Spitäler AG, researchers are investigating the accuracy of the electrode localisation algorithms. In the second phase of the project, the "eso-ECG-3D system" will be prepared to enter the market, with a focus on compliance with medical device safety regulations. In addition, the user interface will be continuously improved to ensure the user friendliness of the system for cardiologists.
Find out more about the project:
* BRIDGE is a joint funding program run by Innosuisse and the Swiss National Science Foundation (SNSF) at the interface of basic research and science-based innovation.