BFH researches the bus of the future
22.05.2023 In order to make public transport more environmentally friendly, diesel buses are being replaced by electrically powered alternatives. A demonstration project is redesigning the electric bus to ensure it meets the high standards of the Swiss public transport system.
Public transport is generally seen as a sustainable way of getting from A to B. To make it even more environmentally friendly, diesel buses are being replaced by electrically powered alternatives. However, battery-powered electric buses still have disadvantages compared to diesel ones – especially in terms of potential range. A demonstration project funded by the Swiss Federal Office of Energy aims to resolve or reduce such issues by completely redesigning the battery-powered bus. The 'Swiss eBus plus' project is being led by vehicle manufacturer HESS, and involves researchers from the Energy Storage Research Centre at Bern University of Applied Sciences (BFH). Further partners include Verkehrsbetriebe Zürich and ETH Zurich.
The heart of the electric bus
In the project, the BFH researchers will be focusing on the battery, one of the most important and challenging elements in designing and planning an electric bus. Both battery ageing and the associated reduction in usable capacity must be taken into account. In order to obtain precise performance data and better assess the battery's service life, the BFH researchers will monitor the ageing process using a measurement campaign. The project will also mark the first use in a city bus of a new generation of batteries offering nearly twice the energy density with the same weight and space. However, this technology behaves in a fundamentally different manner when fast charging. In order to characterise this behaviour, BFH will use automated test rigs to determine the number of charge and discharge cycles to be expected for individual cells and modules.
In-situ measurements of battery capacity
To allow the current battery capacity of electric buses to be measured without conducting extensive laboratory measurements, the BFH researchers are also developing a new measurement procedure as part of a further project with HESS, Basler Verkehrs-Betriebe and Verkehrsbetriebe Zürich. This allows measurements to be taken in-situ at the vehicle in a short space of time. The method can thus be easily integrated into a vehicle fleet's operational concept. Data on the current battery capacity allows the operator to take appropriate measures on how to continue using the battery, and offers feedback for devising age-optimised operating strategies. Information about the battery's condition can also be used to make decisions on second-life battery use.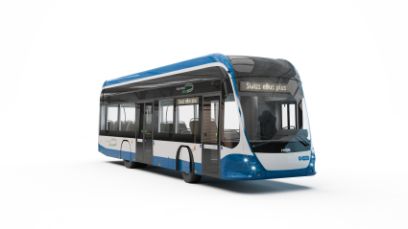 Find out more