SAVE THE DATE: Looking back and informing the future
14 juin 2022
BFH-HAFL's and partners' contribution to an intergenerational dialogue in applied research for development.
14.06.2022, 13h–17h – BFH-HAFL, Zollikofen
This year marks the retirement of two long-term BFH-HAFL staff members, Prof. Juergen Blaser and Prof. Robert Lehmann, whose work served as key pillars of the Cecchini Institute projects in developing and transition countries. The annual event 2022 will bring together the development and applied research communities to capitalize on the decades of Juergen Blaser's and Robert Lehmann's work, and examine the way forward by building an intergenerational dialogue with younger colleagues involving BFH-HAFL and its rich community of partners.
The core section of the event will be organized as a hands-on workshop where participants will have a chance to discuss and jointly develop solutions to the diverse set of challenges that the Cecchini Institute addresses through its diverse portfolio of projects.
This annual meeting will be hosted in a mixed hybrid format to allow for maximum participation, thereby also embracing currently emerging future ways of collaboration. There will be separate break-out groups for in-person and online participants.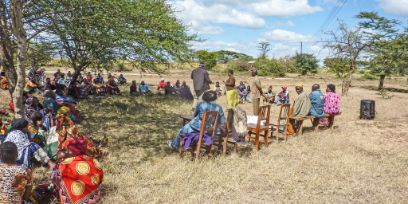 Fiche signalétique
Date de début

14.06.2022, 13h–17h
Ajouter au calendrier

Lieu

BFH-HAFL, Zollikofen

Statut

Followed by a networking opportunity (subject to the further development of the COVID-19 pandemic).

Coûts

Gratuit