16th International Social Innovation Research Conference (ISIRC)
2 – 4 September 2024
We invite academic researchers, policy makers, and practitioners to attend the 16th International Social Innovation Research Conference (ISIRC) in Bern, Switzerland. ISIRC is organized by the Bern University of Applied Sciences and is scheduled to be held at the Business School from September 2-4, 2024.
02.09.2024 until 04.09.2024 – Business School, Brückenstrasse 73, Bern
ISIRC aims to bring together practitioners, policy makers, and scholars from diverse fields interested in social innovation and entrepreneurship. We invite scholars from a variety of disciplines – including social work, management, technology, design, education, sociology, psychology, engineering, etc. – to join us in initiating new debates and developing new solutions to the multiple grand challenges we face.
Important dates
Submission of extended abstract: 17 March 2024
Notification of decision: 31 March 2024
Registration open: mid February 2024
Early registration deadline: 30 June 2024x§
Final date for registration payment: 18 August 2024
Apart from academic and professional activities, participants will also have the opportunity to enjoy the wonderful charm of Bern. Bern is Switzerland's capital and a UNESCO World Heritage Site. It's an inviting city with a historic Old Town, stunning scenery, and close to beautiful mountains. There are lots of things to do during your visit. We're excited to have you in Bern in September 2024!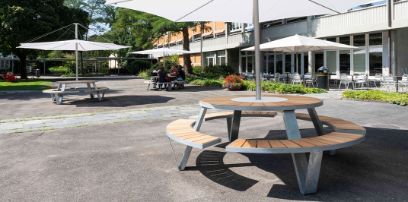 Factsheet
Start date

02.09.2024
Add to calendar

End date

04.09.2024

Place

Business School, Brückenstrasse 73, Bern

Application deadline

early registration: 30 June 2024, final date for registration payment: 18 August 2024

Costs

tba