It's all smiles for our new Incoming and Double Degree students
12.10.2022 Our latest group of international students got a head start into the autumn semester, when they attended Welcome Days in mid-September.
This autumn semester we have the pleasure to welcome 26 incoming exchange students and 7 Double Degree students from around the world.
During the first Welcome Days the students learned about studying in our Business School as well as life and what to do in Switzerland and Bern in general. In one presentation on cultural integration and Swiss culture, for example, they also participated by suggesting all things Swiss (chocolate and cheese got most mentions!), inspiring reflections on cultural awareness and appreciation.
On the third day the students explored Bern and its surroundings in small groups or 'international families' as we call them, guided by their local Buddies. And enjoyed getting to know each other, of course. The first Business School week finished off with a fun night out bowling.
We will see what other social happenings and academic challenges this autumn semester still has in store for them. We wish all the new incoming exchange and Double Degree students an interesting, insightful and memorable stay at the BFH Business School!
Follow us on Instagram: bfh_business_international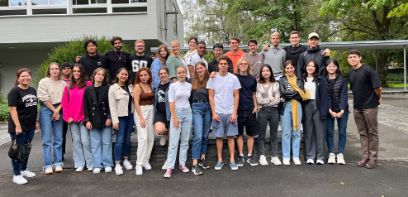 Subject area: International, University of applied sciences
Category: International, University of applied sciences