Gender (dis)orders: in Swiss graphic design
The absence of women in the field of Swiss graphic design is examined using a full survey of graphic design graduates at Bern University of the Arts. The project reconstructs patterns of professional development and analyses diversity rela
Factsheet
Lead school

Business School

Additional schools

Bern Academy of the Arts

Institute

Institute Practices and Theories in the Arts
Institute for Innovation and Strategic Entrepreneurship

Research unit

Art as Research: artistic creation and epistemologies
Strategic Entrepreneurship

Funding organisation

BFH

Duration (planned)

01.01.2020 - 31.12.2020

Project management

Prof. Dr. Claus Noppeney

Head of project

Prof. Dr. Claus Noppeney

Project staff

Wara Ugarte Vallejos
Prof. Dr. Priska Gisler
Benjamin Adriaensen

Keywords

Awards, Design awards, Career, design research, Bern University of the Arts, HKB, Hochschule der Künste Bern, Professional development, Career guide, Institutional fields, Art Directors Club, Oldboys
Situation
Graphic design continues to be a field marginalizing women as the all-male Art Directors Club board demonstrates. This absence of women sharply contrasts with the success of female design students that have outnumbered male students for decades.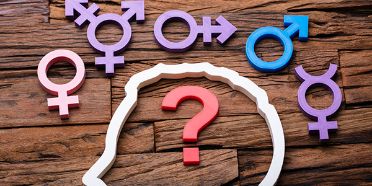 Course of action
This "graphic glass ceiling" is at the core of this project. The research approach builds on a full survey of graphic design graduates at Bern University of the Arts as well as complementary narrative interviews and
Result
The project reconstructs patterns of professional development and analyses diversity related norms in the field.
Looking ahead
The results are used to design a "travel guide" helping students to navigate in this "genderblind" field.