In order to make public transport even more environmentally friendly, conventional diesel buses are to be replaced with electrically powered vehicles. Their disadvantages are to be reduced within this project.
Factsheet
Lead school

School of Engineering and Computer Science

Institute

Institute for Energy and Mobility Research IEM

Research unit

IEM / Batteries and storage systems

BFH centre

BFH Energy Storage Research Centre

Funding organisation

Schweizerische Eidgenossenschaft (Bundesverwaltung)

Duration (planned)

01.09.2022 - 01.02.2026

Project management

Prof. Dr. Andrea Vezzini

Head of project

Prof. Dr. Andrea Vezzini

Project staff

Bruno Eric Marc Lemoine

Partner

Carosserie Hess AG
Verkehrsbetriebe Zürich
ETH Zurich

Keywords

Electromobility, e-Bus, battery technology, fast charging, battery ageing
Situation
In order to achieve the ambitious goals of environmentally friendly public transport, conventional diesel buses must be replaced with electrically powered alternatives. In this context, however, battery electric buses still have significant disadvantages compared to diesel buses, particularly in terms of the possible range. In the research and demonstration project «Swiss eBus Plus», these disadvantages are to be reduced. This requires a completely new conception of the battery bus instead of the previously pursued orientation towards diesel vehicle concepts.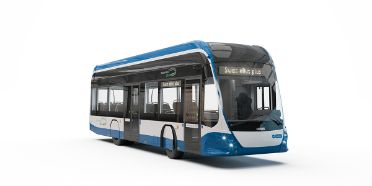 Course of action
In the project, a demonstration vehicle based on new findings from research, technology development and Swiss innovations will be developed, built and tested, and operated in real scheduled service. The challenge is to improve the trade-off between range, installed battery capacity, resource use, energy consumption and payload in order to enable a substitute to today's diesel vehicle. As a result, it will be possible to meet the high operational requirements of Switzerland's public transport system, especially in agglomeration areas. In the project, BFH researchers are focusing on the battery technology. The battery is the most important, but also the most challenging element for the design and planning of an electric bus. In particular, it is difficult to record precise performance figures and estimate the lifespan. Therefore, the ageing process will be constantly monitored with a measurement campaign. In addition, as part of the project, a new generation of batteries will be used in a city bus for the first time, which has almost twice the energy density with the same weight and space requirements. However, this technology exhibits a fundamentally different behaviour during fast charging. In order to characterise this, BFH will use automated test benches to determine the number of charging and discharging cycles to be expected for individual cells and modules.
This project contributes to the following SDGs