Evelyn Constance Coleman Brantschen
Profile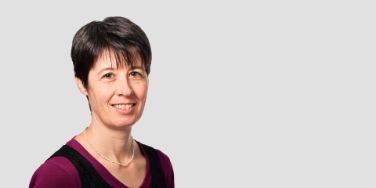 Evelyn Constance Coleman Brantschen Dozentin nat. & internat. Waldpolitik
Address

Berner Fachhochschule
School of Agricultural, Forest and Food Sciences HAFL
Fachbereich Waldwissenschaften
Länggasse 85
3052 Zollikofen
Projects
Waldleistungen ausserhalb Holzproduktion

Walderhaltungs- und Raumentwicklungspolitik, SFV-Debatte vom 23. April 2009, Referat

Rodung und Rodungsersatz im Kontext der Innenentwicklung

Wer sind die Waldfachleute mit Hochschulbildung von morgen? Organisation und Moderation der Tagung vom 21. November 2008 des SIA Fachvereins Wald

Wald und Raumplanung: Visionen und Strategien, Tagungsleitung am 22. August 2007, Fortbildung Wald und Landschaft

Coleman Brantschen E. (2006): Gentechnologie im Ausserhumanbereich – eine Analyse der Positionierung der Akteure zum Zeitpunkt der Gentechfrei-Initiative, Working paper de l'IDHEAP no 13/2006

Coleman E., Kazemi Y., Keel A. (2004): Switzerland's Progress in the implementation of the IPF/IFF Proposals for Action and of the CBD Work Programme, Assessment of Switzerland's Forest-Related Activities, BUWAL

Kazemi Y., Coleman E. (2003): «Raising Awareness of Forests and Forestry», Joint FAO/ECE/ILO Committee on Forest Technology, Management and Training

Denzler L., Coleman E., Inform Zürich (2003): "In Search of Balance", Beitrag der Schweiz zum Weltforstkongress, Québec, 2003, BUWAL

Coleman E., Denzler L. (2002); Wälder für Menschen, Die Schweiz und die Ministerkonferenzen zum Schutz der Wälder in Europa, BUWAL

Coleman E., Kazemi Y., Prof. Dr. Schmithüsen F. (2002): 10 Years after Rio – Swiss Contribution to the Global Forest Debate, BUWAL

Coleman, E. (2002): Schweizer Wald und die CO2-Problematik – ein Diskussionsbeitrag. SZF 153 (2002) 05:176–183

Coleman E. (2002): Gummibaumholz aus Plantagen in Südostasien: Situation und Trends, Explorative Recherche, 2002 (nicht veröffentlicht)

Coleman E., Keel. A. (2001): Forstpolitik in der EU und in der Schweiz, Überblick, Gegenüberstellung, Perspektiven, BUWAL, Schriftenreihe Umwelt Nr. 331, 2001

Coleman Brantschen E. (2000): Wo entsteht Nachhaltigkeit? in Blick in die internationale Forstpolitik der Schweiz, Schweiz. Z. Forstwes. 151 (2000) 12: 515 – 518

Coleman E. (2000): Progress towards the ITTO Year 2000 Objective", Bericht der Schweiz, 2000

BUWAL, Eidg. Forstdirektion (1997): Kriterien und Indikatoren fur eine nachhaltige Bewirtschaftung des Schweizer Waldes.