Welcome to President Sebastian Wörwag
01.09.2020 Bern University of Applied Sciences is pleased to welcome our new President, 54-year-old Professor Sebastian Wörwag, who moves into his office on Bern's Falkenplatz today.
Sebastian Wörwag has extensive experience in the management of complex educational organisations and in running strategic development projects. With regard to what motivates him personally, he says: 'Bern University of Applied Sciences is ideally placed to build on its strengths and start doing some fantastic things. I'm looking forward very much to this role and the challenges that it entails.'
The University Board, Executive Board and staff hope that Professor Wörwag settles in well and look forward to working with him.
Note to media representatives: Professor Wörwag will be pleased to accept requests for interviews from 7 September 2020. Please send your requests to mediendienst@bfh.ch.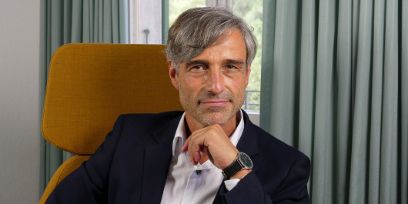 Category: University of applied sciences