14.12.2021 Bern University of Applied Sciences has recently established a presence within sitem-insel, the Swiss Institute for Translational and Entrepreneurial Medicine.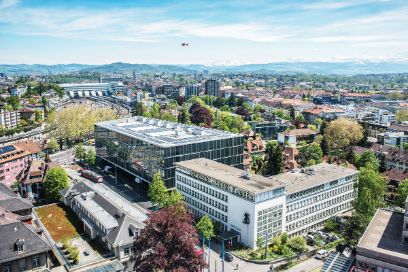 To mark the beginning of this closer collaboration, the BFH Centre for Health Technologies was invited at Innoforum #17 on 9 December. Under the title «Lifting the curtains for a new unit at sitem-insel», Patric Eichelberger, Kerstin Denecke and Thomas Niederhauser presented the activities of the BFH centre.
Another event is already in the planning stage: sitem-insel and the BFH Centre for Health Technologies are planning to hold a joint workshop on «Wearables in Medtech» next year.
Category: Research