BFH Bachelor graduate receives 2nd prize at TDWI "Young Guns" Initiative
02.07.2019 Our graduate in the Bachelor of Business Informatics (BSc WI) Thea Gasser has been awarded 2nd prize at the TDWI "Young Guns" Initiative in Munich for her Bachelor's thesis. We asked her a few questions after the award ceremony.
Answers from Thea Gasser
The title of your bachelor thesis is "Bias - A lurking danger that can convert algorithmic systems into discriminatory entities". What is behind this "lurking danger"?
The point is that bias can exist in algorithmic systems. The use of such systems can lead to unfair decisions being made that discriminate against individuals or groups. With my bachelor's thesis I would like to contribute to the security and fairness of applications of artificial intelligence (AI). This is why I have created a framework which helps those involved in the creation and maintenance of systems based on algorithms to detect, monitor and minimize distortions in those systems.
How did you come up with this topic?
During my studies I kept asking myself whether I can trust the results of software programs and what is hidden from me. I noticed more and more how different people interpret the same thing differently and how valuable different inputs are. I started asking myself how much people's personal views are reflected in program code. I also became interested in whether I interpret what I see in the software correctly. So I started to learn about algorithm auditing of and came across the term "distortion". From then on, it was clear to me that I wanted to choose this topic for my bachelor thesis.
You have been awarded the 2nd prize at the TDWI "Young Guns" Initiative in Munich. How do you feel about getting this recognition?
For me, this award means a lot. It shows that my work is recognized in professional circles. What I find most satisfying is that people are interested in my topic and see its relevance. In the end, this topic affects all of us but my contribution can only prove itself if it is taken seriously, critically questioned and developed further.
You wrote your bachelor thesis as part of your double degree programme at our partner university HAMK in Finland. How would you describe the process and the cooperation with both universities regarding your bachelor thesis?
HAMK gave me a lot of freedom regarding the choice of topics. I appreciated that, but I have to admit that I was a bit unsure about the topic at the beginning, because I didn't get much framework and feedback regarding the goals and questions. I chose the topic myself and didn't have a supervisor who really knew the subject. Which is why I am so happy that my work has been taken so seriously by industry experts. In the final phase of the bachelor's thesis, there was great interest on the part of both universities in the results of my work. Prof. Dr. Eduard Klein, lecturer for business informatics at the BFH Business School, travelled to Hämeenlinna to discuss and watch the Bernese double degree students' thesis. Afterwards he suggested submitting my work to the TDWI Young-Guns Award and supported me in my further work. I would like to take this opportunity to thank both universities once again for their support.
How did you like your studies in general and what will you take with you after graduation?
The course was intensive, especially since I was on the work-study programme. Even though it was not always easy, I am glad that I was challenged and also supported. Because of the demanding nature of the course the many different tasks, I was able to develop myself in such a way that I can move with healthy self-confidence into to the world of work. I got to know many different topics and I am grateful for the different views that were offered to me. In my case, the double degree program also contributed enormously to my personal and professional development. I learned more about myself and people from other cultures. I am extremely grateful that I had the opportunity to complete the last year of my bachelor's degree in Finland.
You have now completed your degree in business administration at the BFH - what happens next for you?
I will take up a new position as a system engineer on 1 July 2019. My plan is to complete a master's degree in one to two years.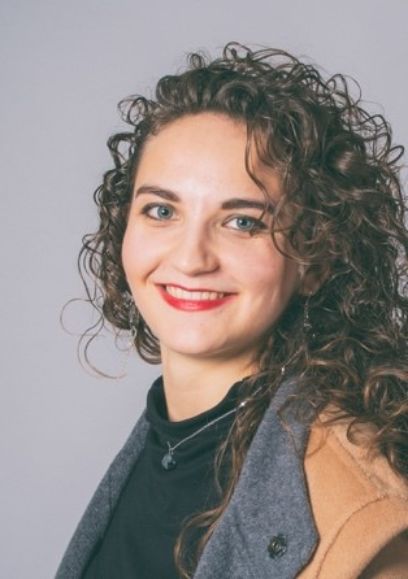 Statement of Prof. Dr. Eduard Klein, BFH Business
«Thea's Bachelor Thesis has in combination both scientific methode and high practical relevance. I am confident that she will make a significant contribution to her new professional position, and I wish her all the best for the future.»
Author Information
Bachelor Thesis: Bias – A lurking danger that can convert algorithmic systems into discriminatory entities
A framework for bias identification and mitigation
Thea Gasser is a Bachelor Student in Business Information Technology ("Wirtschaftsinformatik" in German) at the Bern University of Applied Sciences (BUAS), Department Business ("Berner Fachhochschule, Department Wirtschaft" in German).
She completed her final year of study including the Bachelor Thesis at the partner university HAMK (hamk.fi) in Hämeenlinna (Finland), which is also a University of Applied Sciences. She was enrolled in a double degree program, whereby after successful completion she received diplomas from both universities.
The supervisor at HAMK was Lasse Seppänen, a lecturer in Business IT. Second supervisor was Prof. Dr. Eduard Klein, lecturer and researcher at the Bern University of Applied Sciences in the field of Business Information Technology.
Category: University of applied sciences, Students + Alumni