Expertise
The BFH Centre for the Digital Society brings together highly qualified researchers from a range of subject areas. All of our researchers are experts in their fields and many have experience in multidisciplinary projects. In our key research areas, we have even established multidisciplinary teams with many years' experience of collaborative work. This ensures in-depth and effective research.
Big and open data
What role does data play in our digital society and economy? Researchers in this area are concerned with maximising opportunities and reducing risks in data handling. They also explore data usage in federal contexts and the maintenance of joint data facilities. They seek to promote a responsible approach to data that enhances the well-being of all members of society. Their research focusses on developing models that enable sustainable interactions between data producers, intermediaries and data consumers.
Buildings and cities
How do the cities, buildings, and urban centres of the future need to be structured to meet the challenges of resource usage, transport capacities, and community life, while also providing citizens with attractive and innovative spaces to live in? A key role can be played here by city innovation platforms, participatory planning processes, and schemes to transform buildings into information and interactive sites. The insights generated in this research area are used to develop instruments, tools and blueprints for innovative city planning that directly supports urban development.
Identity and the privacy
Digital identities represent individuals, organisations and objects in the digital world, and lay the basis for digital societies. Working in interdisciplinary teams and collaborating with partners from the spheres of industry, public administration and academia, researchers in this area endeavour to improve digital identity management and develop new ways of deploying digital identities to restrict data access. Alongside economic and legal questions, they address issues surrounding security, data protection, privacy protection, and data usability.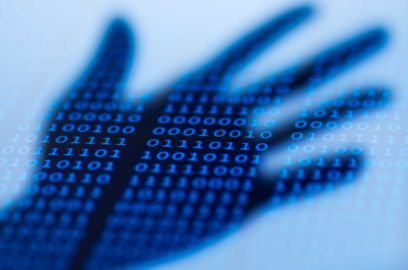 Cybersecurity and IT forensics
Researchers at the BFH Centre for the Digital Society focus on security, trust and privacy protection in various IT-based systems. Just ass in the real world, infringements of regulations in the digital world have to be proven. Cyber forensics is concerned with the methods, procedures, and legal frameworks involved in discovering, and conclusively proving, illegal activity using digital devices.
Healthcare provision and e-health
ICT and e-health have a significant and lasting impact on health systems and the day-to-day management of health and illnesses. Research in this area focuses on the individual. Working with citizens who use ICT and e-health, our researchers help to guide new developments in these areas in a systematic, practice-oriented manner. They place particular emphasis on a responsible approach to ICT.
Ensuring future system fitness
How can we ensure an IT application delivers maximum benefits, not only over its own life cycle but also over those of the IT developments that build on it? Such systems need to be easily adaptable in order to meet future demands, which we may not yet have anticipated. Users and operators need to be able to deal with new system designs in order to avoid or mitigate legacy system syndrome and path dependencies that restrict progress.