RISE analyses and evaluates the ecological, economic and social sustainability of agricultural holdings, using selected indicators. The method has been tried and tested worldwide in consultancy and education. BFH-HAFL and a network of RISE consultants support you in the implementation of your sustainability project, evaluate your farm or provide you with the expertise required to apply the method.
The RISE method comprises ten sustainability themes and 48 indicators. The most important source of data is an interview with the farm managers. The assessed data are presented in a radar chart and serve as a basis for the feedback discussion. In this discussion, the trained advisors highlight the farm's potential in terms of profitability, the environment and social aspects and work with the farm managers to develop tangible measures for the farm's sustainable development.

RISE is a tool that complements existing inspection and certification methods. Moreover, the method is not only a diagnostic tool, but also a monitoring instrument and it allows for trends and developments on individual agricultural holdings, groups of holdings, sectors or entire regions to be identified.
Useful for many ...
RISE is used wherever sustainability is concerned on agricultural holdings. It is a proven method for measuring and analysing sustainability. It is suitable for use in agricultural extension, research and teaching and makes sustainability tangible and comprehensible.

The RISE target group includes all stakeholders in agriculture, society and the economy who strive for sustainable farming. RISE users are often active in agricultural extension, development cooperation or in the procurement of agricultural products. RISE is also used in universities at home and abroad. You can find a current overview of RISE users under «Sustainability consultancy».

Numerous institutions have already worked with RISE, including Nestlé, Danone, the Research Institute of Organic Agriculture (FiBL), the Deutsche Gesellschaft für Internationale Zusammenarbeit (GIZ), Bioland Beratung GmbH, Swiss Federal Institute of Technology (ETH Zurich), the Faculty of Agriculture at the University of São Paulo (ESALQ) and the Danish agricultural knowledge and innovation centre SEGES Innovation.
Three Danish farmers share their experiences with the RISE sustainability analysis of their farms and explain why they would recommend RISE to other farmers.
... for more than 23 years!
To date, RISE has been used on almost 6,000 farms in 60 countries around the globe. The farm types analysed include dairying, market gardening, arable and mixed farms, coffee, cocoa and tea plantations, African smallholdings and nomadic pastoralists.
Over 300 RISE consultants and researchers have so far integrated the method into their professional routines, while more than 450 students have familiarized themselves with RISE as part of their studies.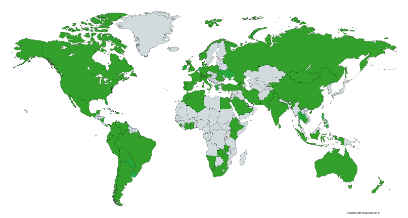 RISE has been progressively developed through collaborative projects, commissioned works and training sessions. RISE clients and partners include universities, technical colleges, vocational schools, NGOs, governmental organisations and the private sector.
The further development of RISE is currently being supported by the Sur-la-Croix and Inventus Bern – Stiftung foundations.
Contribution to UN development goals
In September 2015, the member states of the United Nations adopted 17 Sustainable Development Goals (SDGs) that they aim to achieve by 2030. These SDGs serve nations, companies and organisations as guidelines for sustainable action.
The RISE method contributes to the achievement of several SDGs: Zero Hunger (SDG 2), Quality Education (SDG 4) and Responsible Consumption and Production (SDG 12).
Examples from the field
RISE method for food companies -
Nestlé in Society: Responsible Sourcing, Creating Shared Values

One example is Nestlé, which has been using RISE since its beginnings in different environments and commodities. Here is an example of a RISE application from Nestlé Iran on Dairy Farms, showing impressively how RISE can be used to lay a solid foundation for joint development actions on farms.
The results of the RISE analysis and the measures taken were published in the form of books in English and Farsi and thus made accessible to a wide audience.
More case studies from other target groups
Contact
Do you have questions about RISE, possible applications or other topics?
Contact us: