Hack4SocialGood – Promoting Digital Inclusion
Save the Date!
31.03.2023 until 01.04.2023 – Berner Generationenhaus, Bahnhofplatz 2, Bern
Factsheet
Start date

31.03.2023
Add to calendar

End date

01.04.2023

Place

Berner Generationenhaus, Bahnhofplatz 2, Bern
The social sector has important needs with respect to digitalization including software, online tools, and data analytics. Sometimes these needs go unrecognized or there are insufficient resources to address them. At the same time, there are those with technical knowhow and resources who could also benefit from working with the social sector — from resume boosters to networking and recruitment, to developing future long-term projects. Or it can simply be about social engagement and giving back to society.
At this 2-day Hackathon event we will build a bridge between the technical and social sectors to work in small interdisciplinary teams on tasks that social sector organizations bring to the table. The event has diverse potential benefits.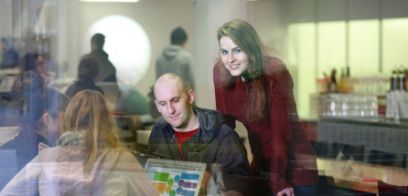 Partners
Bern University of Applied Sciences, Institute for Social Security and Social Policy: Debra Hevenstone, Oliver Hümbelin and Tobias Fritschi
Zurich University of Applied Sciences: David Lätsch
University of Applied Sciences of Western Switzerland: Maria Sokhn
University of Applied Arts Northwestern Switzerland: Joshua Weber

Otto-Wirz-Stiftung