Sentiment analysis in healthcare: BFH researchers develop new algorithms
24.05.2023 Sentiment analysis can help healthcare professionnals learn more about diseases and patients' needs. In a new research project, scientists from BFH's Institute for Medical Informatics I4MI want to evaluate new algorithms and optimise them for use in sentiment analysis in a medical context.
Sentiment analysis is the process of analysing texts in order to identify an author's opinions, moods or emotions. Healthcare professionals have recognised the potential of this method to learn more about the illnesses, perceptions and needs of patients and caregivers. For example, descriptions of patients in social media are used for this purpose. Increasingly, notes from nurses are also playing a role in sentiment analysis. The subjective assessments of patients' health status expressed in these data can be analysed to make predictions about the course of their disease or rehospitalisation. In most cases, machine learning algorithms are used to perform sentiment analysis. However, the existing methods have not been tested for specific use in the medical field, as shown by a study by researchers from the Institute for Medical Informatics I4MI at Bern University of Applied Sciences BFH. The researchers suspect that this is detrimental to the accuracy of the results. In addition, they have found that existing solutions are not yet at the required level of development in terms of technology.
Research project aims to take development forward
I4MI researchers are addressing these challenges in a project funded by the Hasler Foundation. On the one hand, they want to develop new algorithms that are up to date with the latest technology and improve them. Moreover, they plan to test their developments on specific use cases in the medical field.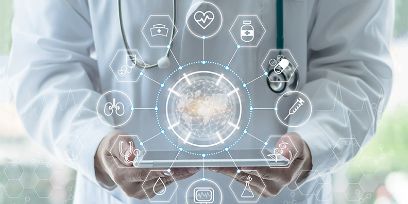 Find out more