International – Business School
Study with passion-study in Bern!
The International Office works to promote internationalisation within the BFH Business School. It also endeavours to promote the skills for living in a globally interdependent and culturally diverse society including cultural awareness, broadening perspectives and developing intellectual curiosity.
Thus, offering a range of different activities and programmes which support mobility and research opportunities for students and employees in their academic pursuits.
Please consult the following categories for the respective information:
Exchange
Mobility allows students, lecturers and staff to gain valuable insights into different cultures, study- and work environments.
If you are interested in completing an exchange period at the BFH Business School, consult our Mobility Factsheet for further information.
How to Apply
Contact your Erasmus/Exchange co-ordinator and request to be nominated. Once we receive the official nomination, we will contact you to complete to complete the online application.
Nomination Deadlines
for the autumn semester: 31 March
for the spring semester: 30 September
Application Deadlines
for the autumn semester: 15 April
for the spring semester: 15 October
Required Documents
To submit the online application successfully, you will need to upload following documents:
Photo (JPG-format, coloured, min. 196 x 245 Pixel)
Copy of your Passport
Transcript of Records of past semesters at your home university
Confirmation of English language skills (strong B2 level or higher)
Learning Agreement
We require all exchange students to complete a learning agreement stating your choice of modules. Your module selection must be approved by your home university.
Selecting Modules
These are all the modules available for exchange students
Please note, that acceptance of your application does not guarantee acceptance into particular modules listed on your application.
Close
Are you looking for a challenge? Studying abroad will definitely be enriching and offers you a unique experience. It is a fantastic opportunity to develop new skills, in and out of university, and to meet new people from all over the world.
Once a semester we host a Study Abroad Fair, where students have the possibility to inform themselves about all their exchange possibilities.
For more information please read the Study Abroad Guide and have a look at the wide range of partners.
Close
Double Degree Programme
Get a degree from two universities
Study your last year at BFH and get a degree from two universities! This not only enhances your employability prospects but provides you with the opportunity to work and learn in an international environment. Consult the Double Degree Incoming Brochure for further Information or contact our Incoming Mobility & Double Degree Coordinator.
At Bachelor level, a Double Degree Programme involves studying towards two university degrees in parallel and completing them in the time that it would take to earn one degree. Within our MSc Business Administration Programme, students may add one additional semester at the partner university to graduate with two diplomas.
Students that benefit from our Double Degree Programmes will not only be granted degrees from two different universities, but also acquire deeper experience of multicultural studying and business environments, better cross-cultural communication and language skills, wider professional partner networks, new opportunities for further education as well as stronger competitive advantages in the European job markets.
For further information, please have a look at our Double Degree Handbook for outgoing students or contact our Outgoing Mobility & Double Degree Coordinator.
Our Double Degree Partners:
University of the Sunshine Coast, Australia
HAMK Häme University op Applied Sciences, Finland
LNU Linnaeus University, Sweden
HEG Arc, Switzerland
Karel de Grote University of Applied Sciences and Arts, Belgium
Thomas More, Belgium
SolBridge International School of Business, South Korea
YEEP Summer School
The Young Entrepreneur Exchange Project (YEEP) is a unique opportunity for students who want to gain first, real-world experience with the delights and challenges of working in an intercultural team in an emerging economy.

Entrepreneurship is an indispensable principle, that develops self-determined individuals and fosters a dynamic economy and social development. Increasing entrepreneurial thinking, capability-building and intercultural learning is one of the main goals of YEEP.
Student Life at BFH
Studying abroad means leaving your family and friends for a while. That is why we would like to support you as much as possible. Have a look at the services on offer to make your stay in Bern and at the Business School a memorable experience.
Certificate of Global Competence
The Certificate of Global Competence is a BFH add-on certificate which acknowledges the acquisition of intercultural and transcultural competences.
Testimonial of a Graduate
The Social Work graduate Alexander Post received the "Certificate of Global Competence" during his studies. This is now proving helpful in his work with Social Services, where he often comes into contact with different cultures.
The certificate is available to all Bachelor or Master students, as long as they include it early enough in their study plan.
You achieve portfolio points rather than credits for the Certificate of Global Competence.
To obtain the certificate you need to create a personal Portfolio of Global Competence. The portfolio comprises 100 points based on the following four components:
Knowledge (30 Points)
You gain specific skills such as the ability to use conceptual frameworks and methodological approaches to analyse cultural aspects which enable you to operate professionally in international and transcultural contexts.
Activities & Engagement (30 Points)
You expand your personal and professional horizons through intercultural and transcultural networking and participating in specialist international forums.

Language (20 Points)
Acquiring foreign languages enables you to handle language diversity with sensitivity and actively participate in professional discourse in international contexts.

Personal Reflection Report (20 Points)
Based on an encounter you had, you reflect on your experience and apply the theoretical knowledge you have gained.
Partner Universities
The Bern University of Applied Sciences maintains an extensive network of foreign partner universities.
With just a few clicks you can get a quick overview of our partner universities worldwide. With practical filter options, you can find the right partners by department, degree programme, and country.
International Contacts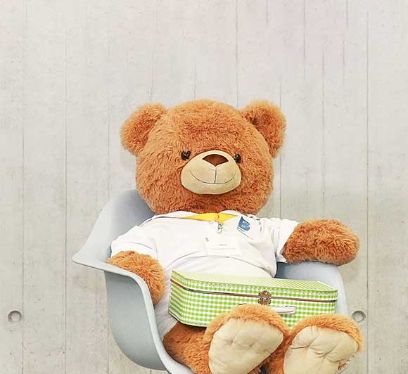 Bernie
International Office Mascot